Hunter Peavey
I am a radiologic technologist in Edmonds, WA. I am passionate about free software, and I maintain a few free software projects.
Software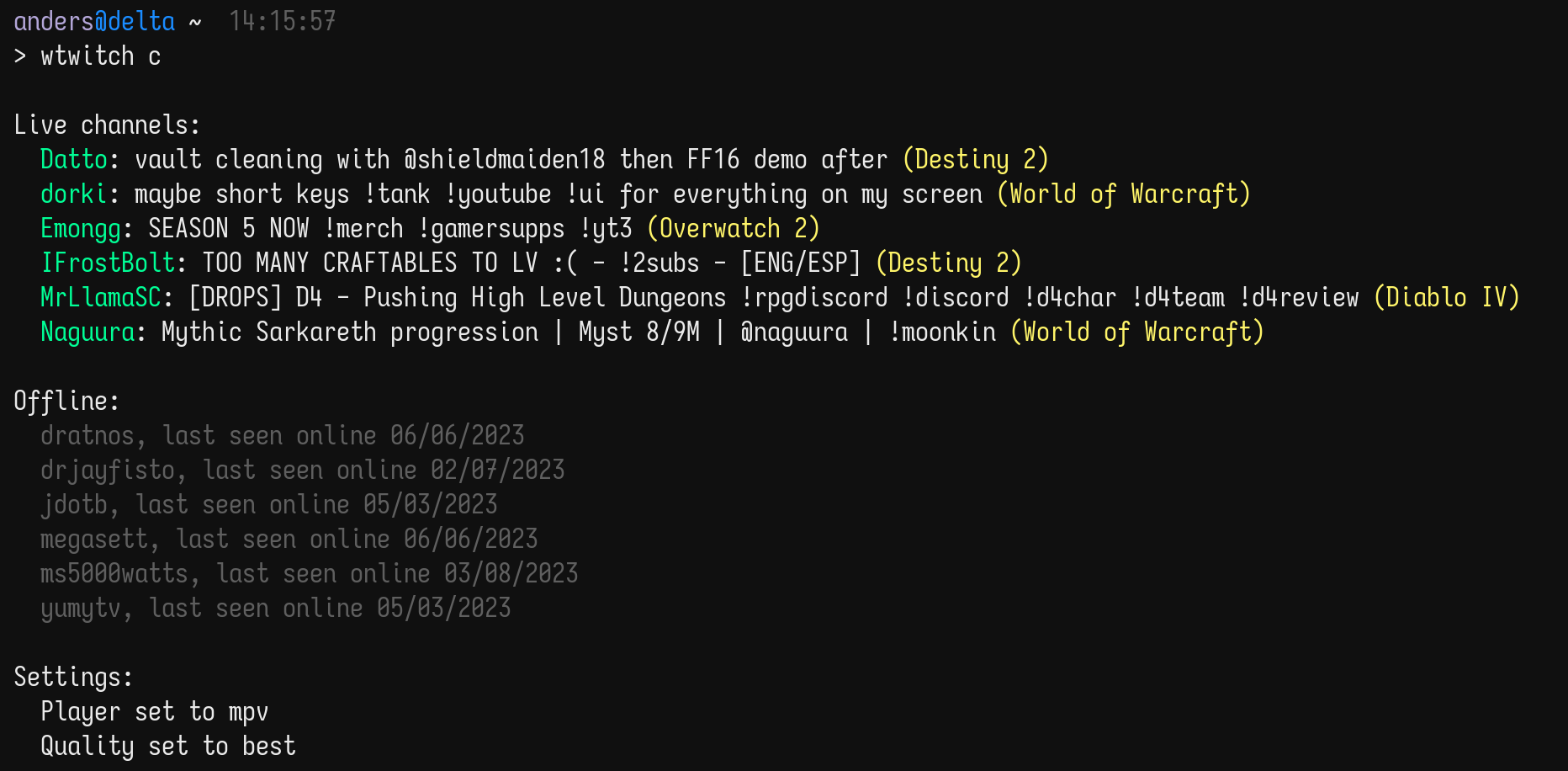 Wtwitch is a command line interface for browsing and watching Twitch streams. You can view the top streams, the top games, the top streams for a given game, search games, search streams, and subscribe to streamers, all without a Twitch account. (Note: subscribing with wtwitch is different from a "Twitch sub"; with wtwitch, subscribing simply means you can easily check the status of all of your subscriptions at any given time.)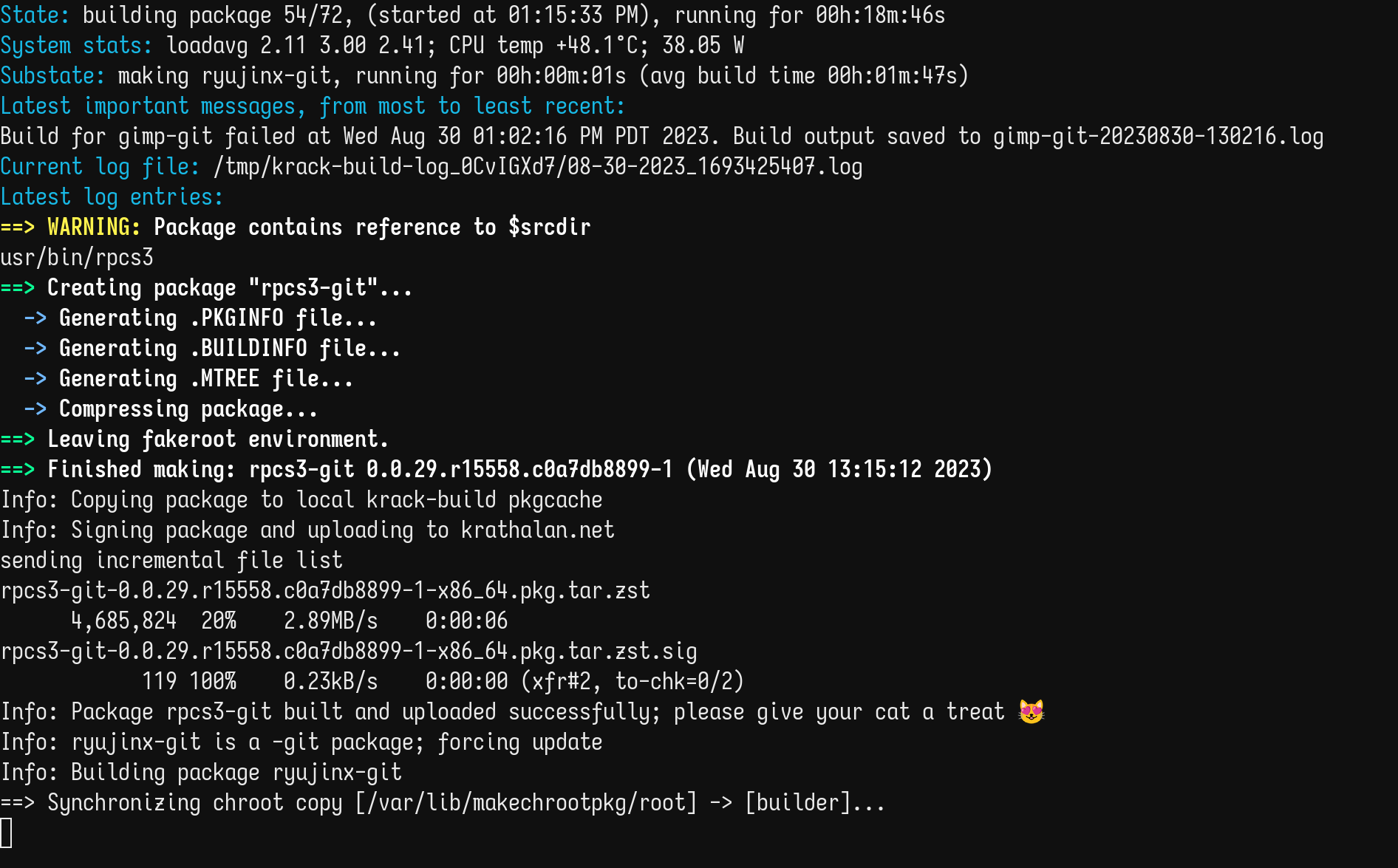 Krack is a set of programs for automated Arch Linux package builds, and powers builds.krathalan.net. Krack creates hooks at multiple points in the build process for each package that execute user-defined scripts, similar to pacman hooks but with less configuration required. Krack also includes advanced logging features that will help you easily diagnose any build problems.
A semi-large collection of AppArmor profiles for Arch Linux. Includes profiles for both desktop and server software.
A smaller collection of systemd drop-ins for hardening system services, particularly for server-oriented software.
Contact me
Software-related inquiries: dev@krathalan.net / 0C6B 73F3 91FA 26F0 EBCD 1F75 C0F9 AEE5 6E47 D174
Other inquiries: hunter@krathalan.net / 06D3 AEDD 4501 36E4 E254 7868 652B A09F B45D DC57